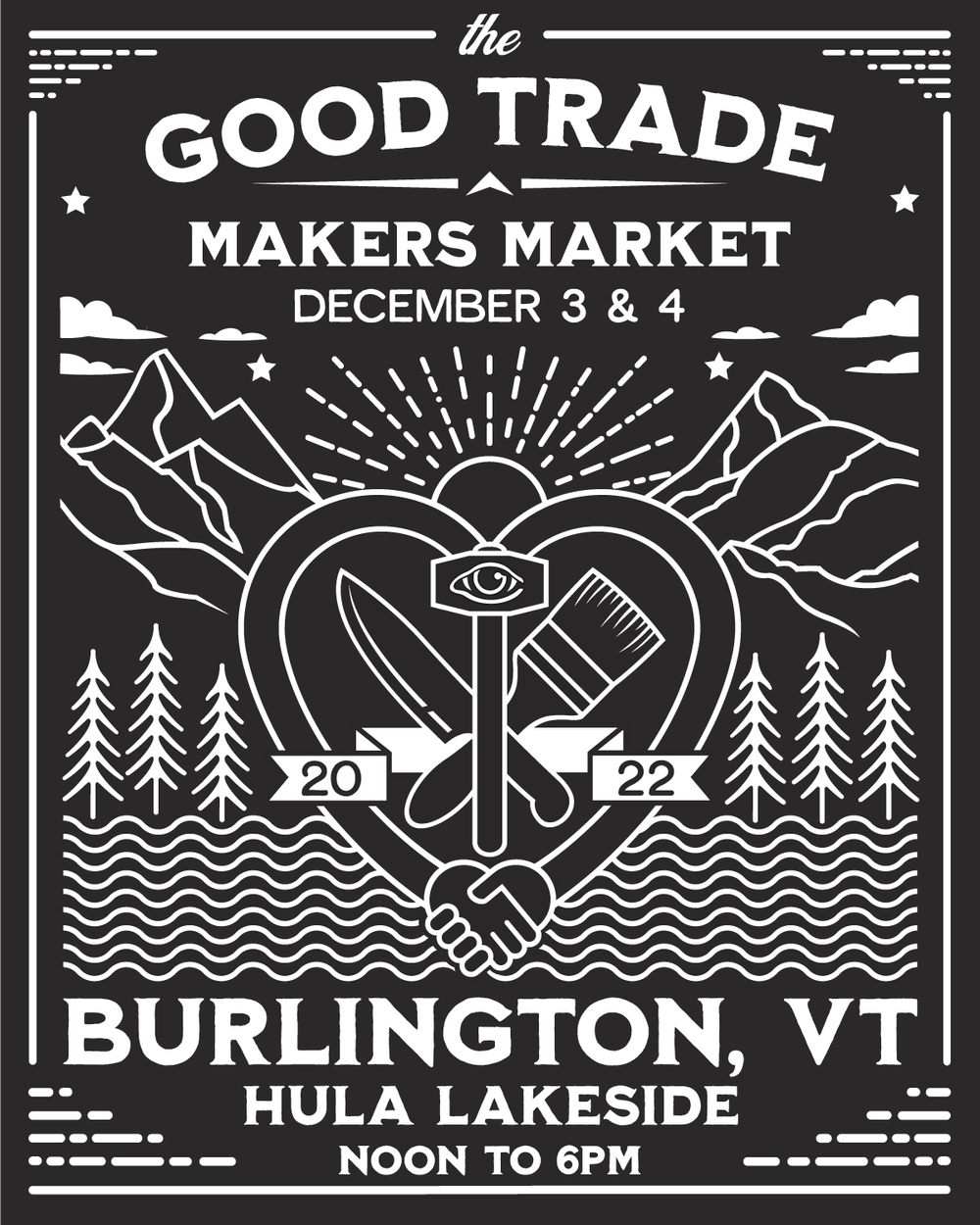 GOOD TRADE MAKERS MARKET Burlington
We're going to be at this market! Mark your calendar and get tickets in advance. 
First weekend in December 2022...
The Good Trade Makers Market is a true celebration of tradespeople. We'll be bringing over 90 of the country's greatest independent makers and manufacturers under one roof for a weekend of shopping at Hula Lakeside in Burlington.
Tickets will only be $5 in advance and $8 at the door - if the event doesn't sell out. With your entry, you will receive a complimentary small beer or cocktail, or a non-alcoholic beverage from one of our awesome sponsors.
Join us for a drink and meet innovators, designers, and makers who have been meticulously honing their crafts. By tackling your holiday shopping at The Good Trade Makers Market, you'll be supporting independent businesses from all around the country!
For more info on this event visit 
https://goodtrademakersmarket.com/bvt2022