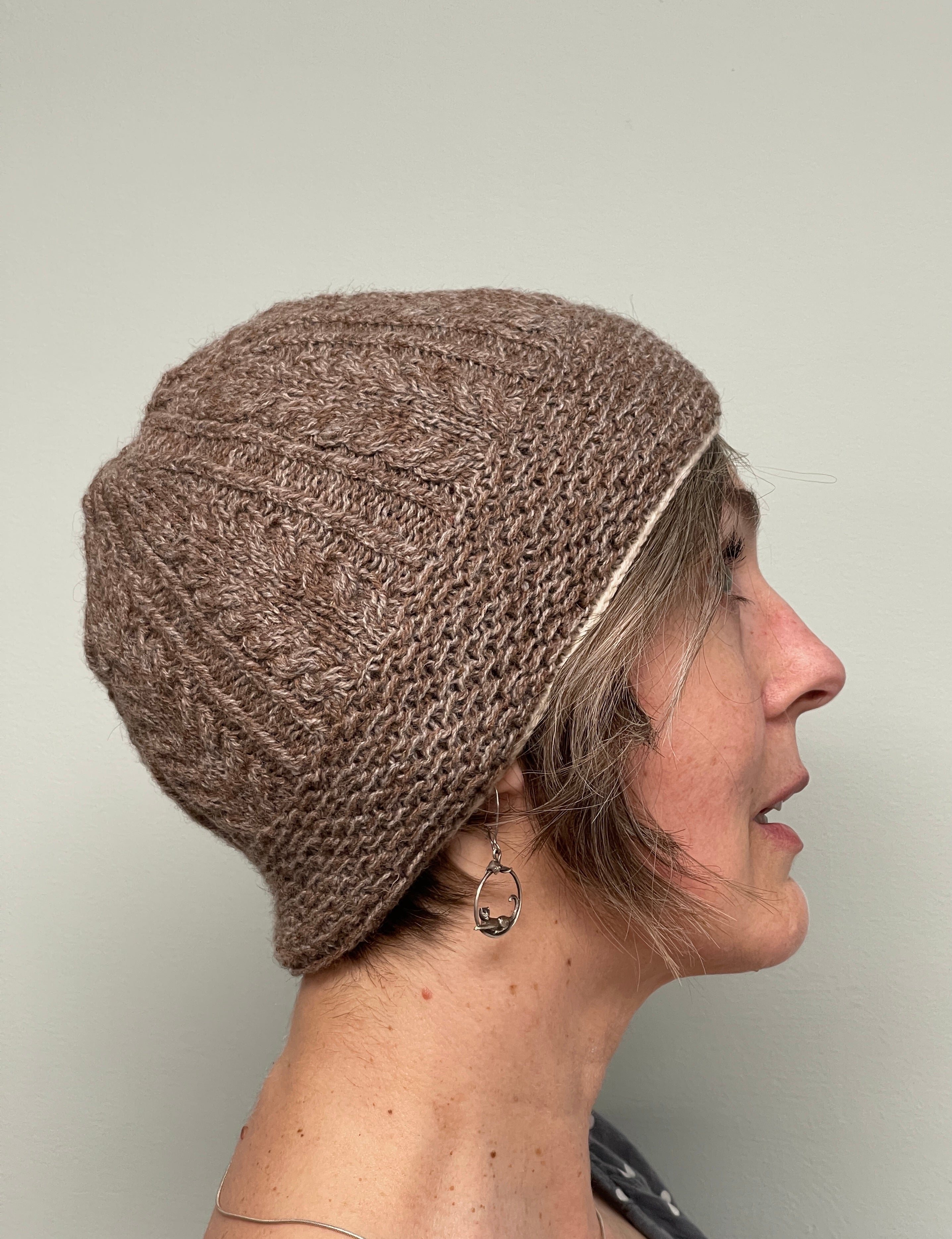 Knitting our Baby Alpaca/Wool Yarn
An interview with Expert Hand Knitter Christine Howe on her experience working with our Baby Alpaca/ Merino Wool yarn
How long have you been knitting?
My grandmother tried to teach me how to knit when I was a teenager, about 40 yrs ago, but I didn't "get it" then.  I really got started about 35 years ago, when Holly Gelberg (who then owned the Waitsfield yarn and clothing shop, Three Bags Full) taught me how to knit and I haven't stopped since.  I'm mostly self-taught and have become skilled in cables, lace knitting, color-work and decorative stitches.  Designing new projects is a lot of fun, but I also like to explore patterns from contemporary designers and there is always more to learn!  
How does this yarn compare with other luxury yarns you've used?
This yarn is a delight to the fingers.  It is soft and super strong. This fingering weight yarn is far easier to work with than others I've tried.  The high twist of the longer Alpaca and Merino fibers creates a high tensile strength yarn with good body. Allow for extra yardage to knit your swatching sample.
My fingers can easily feel and work the yarn in a consistent tension.   It creates a beautiful drape and it blocks up well.  Washing and blocking of luxury yarns can be tricky.  Each fiber reacts differently to the process. For example, silk can really stretch out with the weight of the finished garment.
Swatching is ESSENTIAL because each knitter's tension will greatly impact the final gauge measurements.  Careful swatching and gauge measurements BEFORE and AFTER blocking will give the best results in selecting the correct pattern directions to use.  I tend to knit with a slightly relaxed tension so my gauge results are unique to me.  If you have a firm tension, you may have less contraction in your swatch.  Take the time to swatch!  Please see the technical tips below.
How did it make you feel emotionally to work with the yarn?
I loved every moment.  The yarn is a piece of home.  I know the hills where the alpacas graze and grow their yummy fiber.  As I knit, I imagined the wind, the weather, the mountains that I've skied and hiked all my life, the beauty of our home, the Mad River Valley.  I know my sweater is imbued with the spirit of my favorite place on Earth.  It was joyful to have a lovely piece of home in my hands and on my body.
The finished products are gorgeous, so how did it feel to complete them?  I test swatched first and it was so gratifying to complete a garment that fit exactly as I had planned.  The superb quality of the yarn means that the projects will endure for decades so long as they are properly cared for.  I know I made a good investment and I already have plans for more projects. Sleeping socks with lace and a fully fashioned structure will be on my needles next!
Are there any technical tips and wisdom that you wish to share?
Save any leftover yarn for any repairs that may be necessary as time goes by. This yarn is unique to the animals who grew the fibers and a substitute yarn may be very difficult to find.   If you notice any worn spots developing, darn and repair before a hole breaks trough.  I recommend a duplicate stitch over the original knitting
The finished sweater has some initial "pilling" that I GENTLY removed with an electric sweater shaver. I do not recommend using a pumice stone to remove the pills, it will snarl the fibers.
Math and Swatching tips:  Again, these measurements are unique to my relaxed knitting tension.  Take the time to swatch!
I measured my 4" x 4" swatch before it was washed and blocked. Over the 4" swatch, there was about a 10% shrinkage in the vertical row measurements. The horizontal stitch measurements lost about 3 stitches over 4".  Again, this is for my tension style, which tends to be relaxed.
I usually wear a size Medium but I may work the Large instead if it has the extra stitches and rows I need. When casting on, I allow for the contractions and pick the pattern size and cast on stitches that will finish up with the desired ease and width.
Losing 3 stitches over 4" meant that if I want a final bust measurement of 40" then I need to cast on 3  more stitches for every 4". 40" divided by 4" is 10.  If each 4" needed 3 more stitches, then 3 extra stitches for every 10" results in needing 30 more stitches cast on.  If I was working the front and back separately, then each piece would 15 more stitches cast on.  
With a vertical contraction of about 10%, I worked about 10% more rows to obtain the desired length. For example, if I want a sleeve that finishes at 20" long, then I need to work it to 22" knowing it will contract about 10%, or about 2" overall.
Happy Knitting!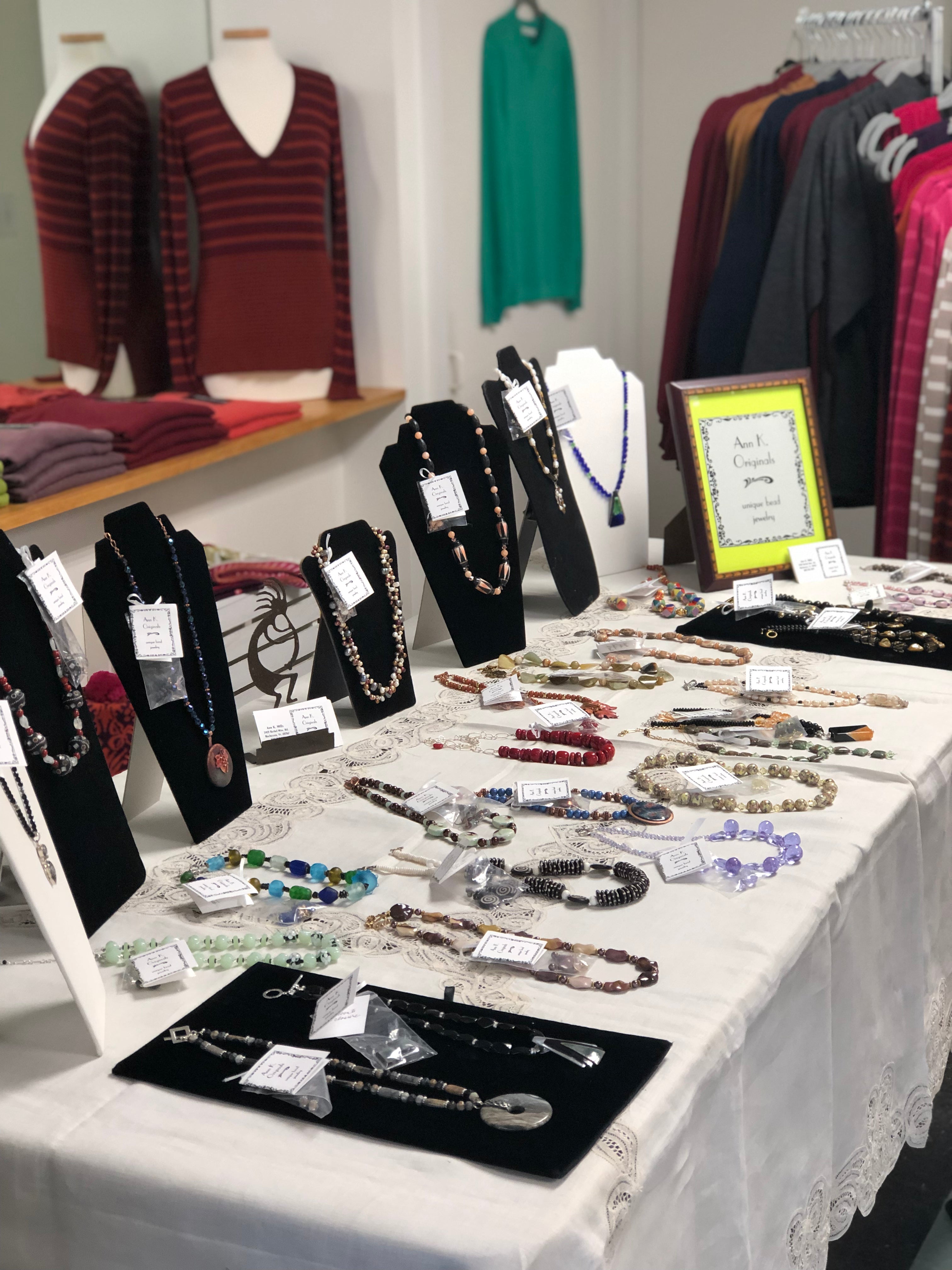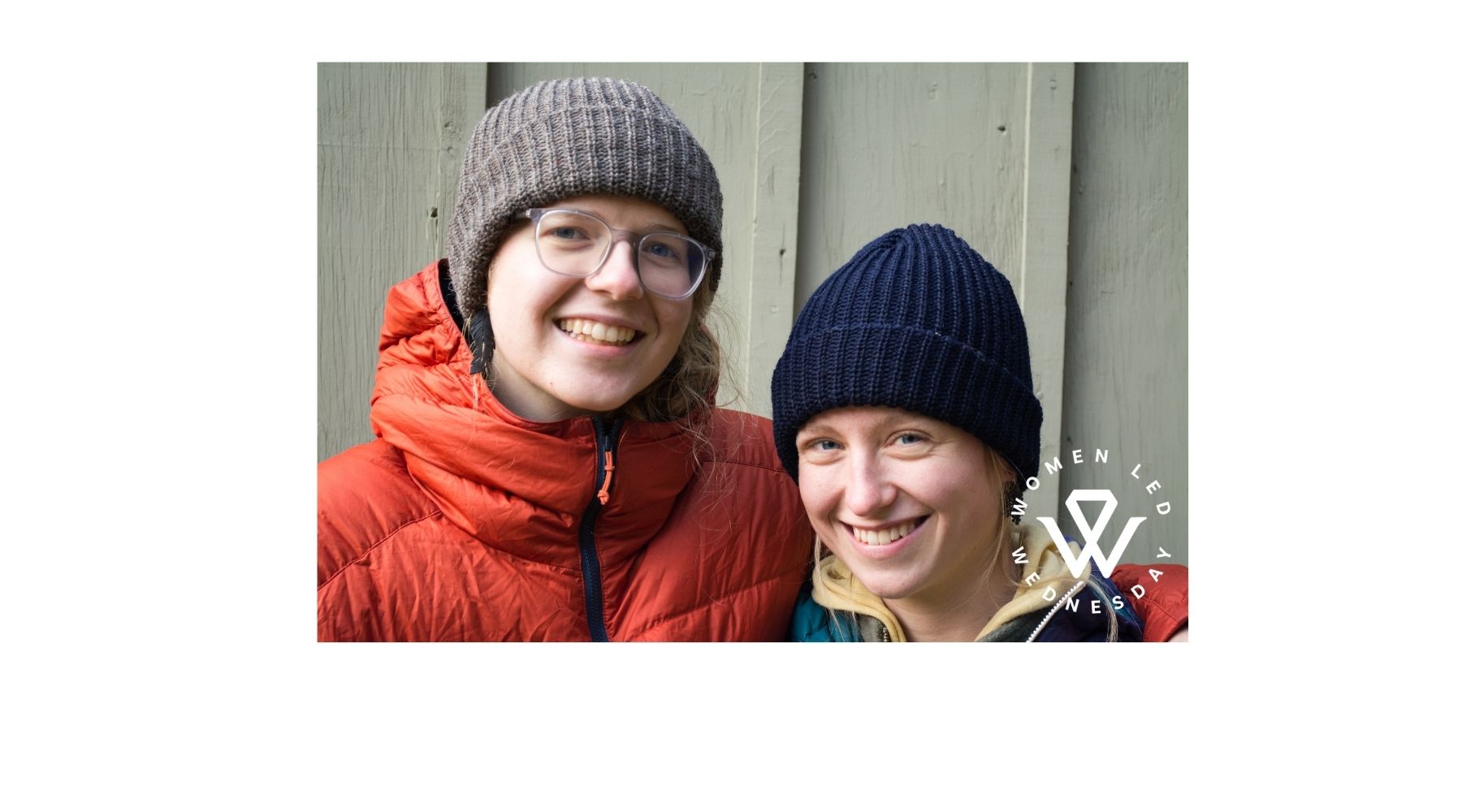 Women-Led Wednesday - November 24th
We're thrilled to join the @womenledwednesday initiative! Women-Led Wednesday is a purpose-driven shopping holiday supporting WOMEN! Please consider supporting women in leadership through collectiv...
Read more