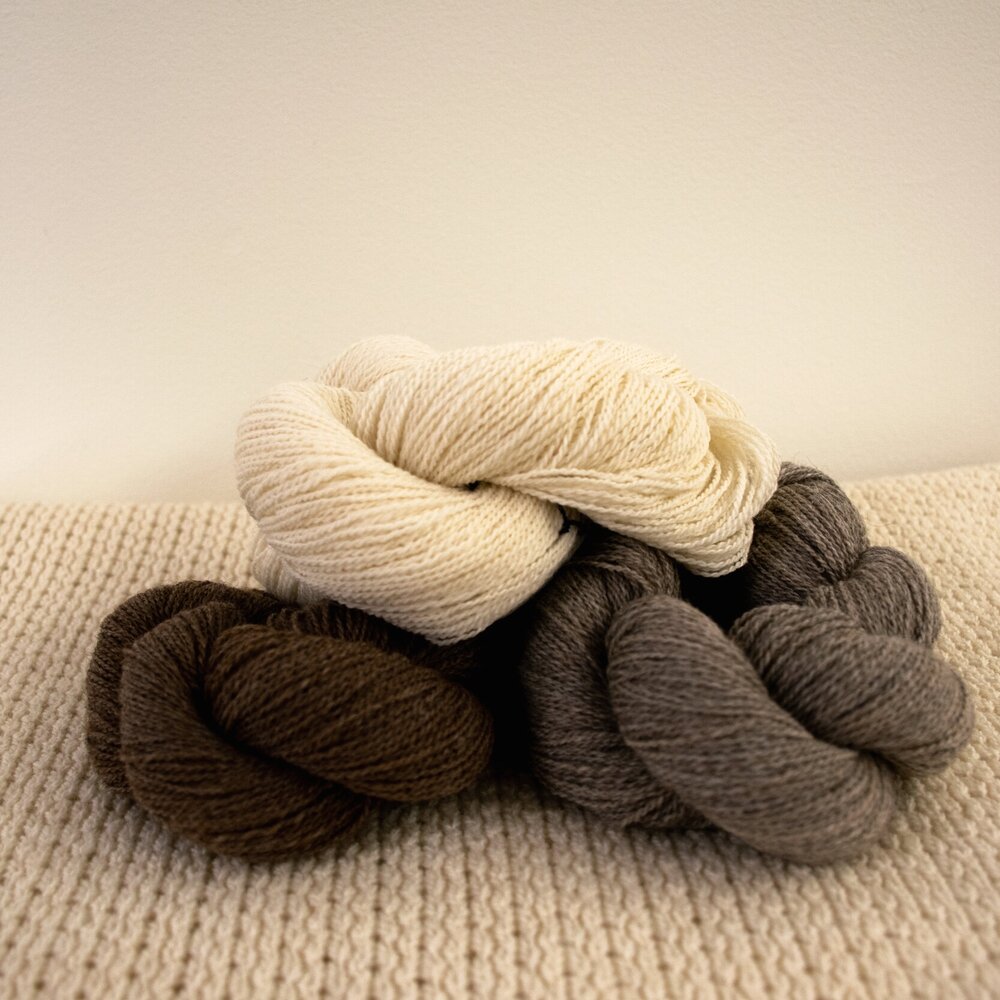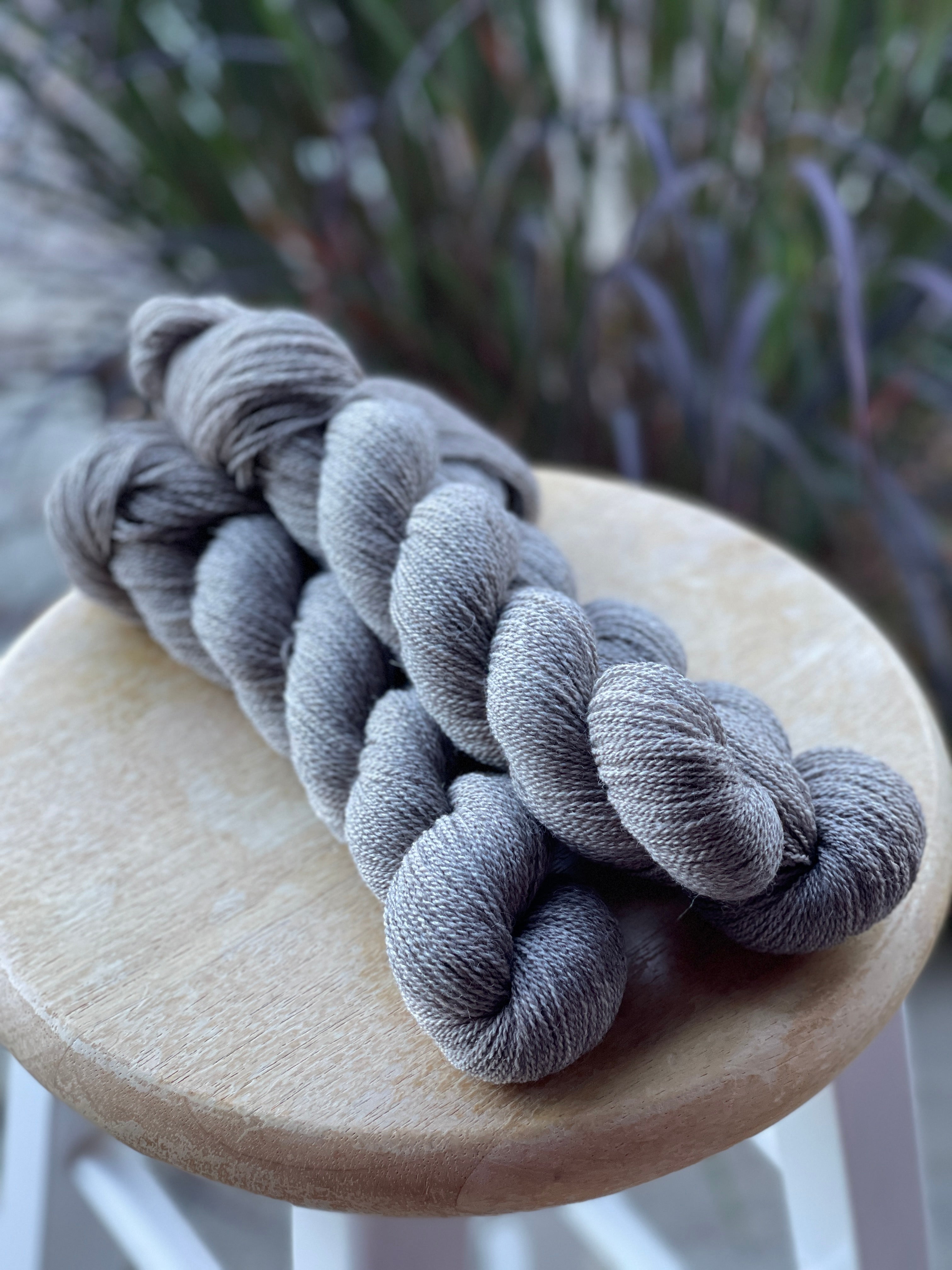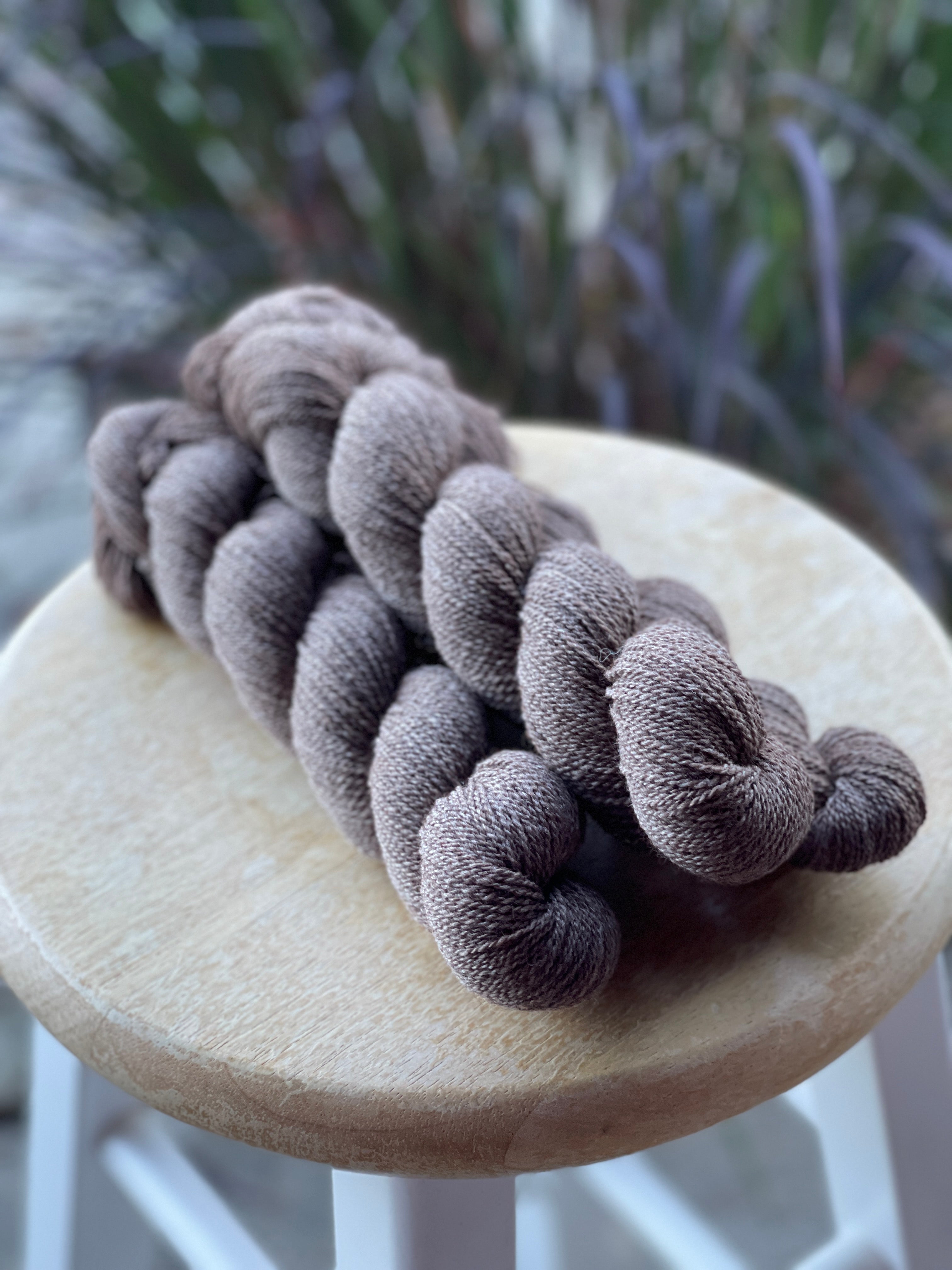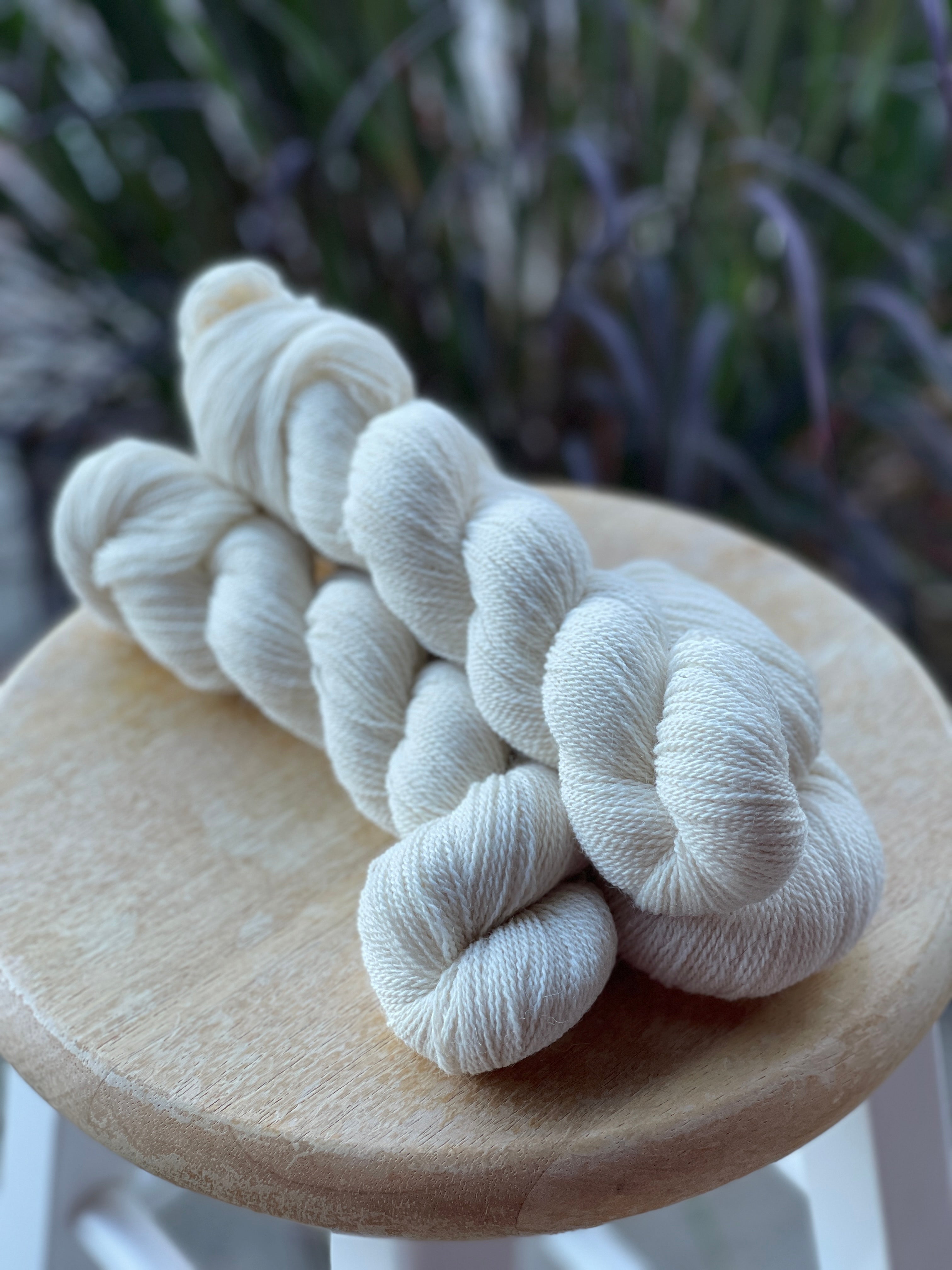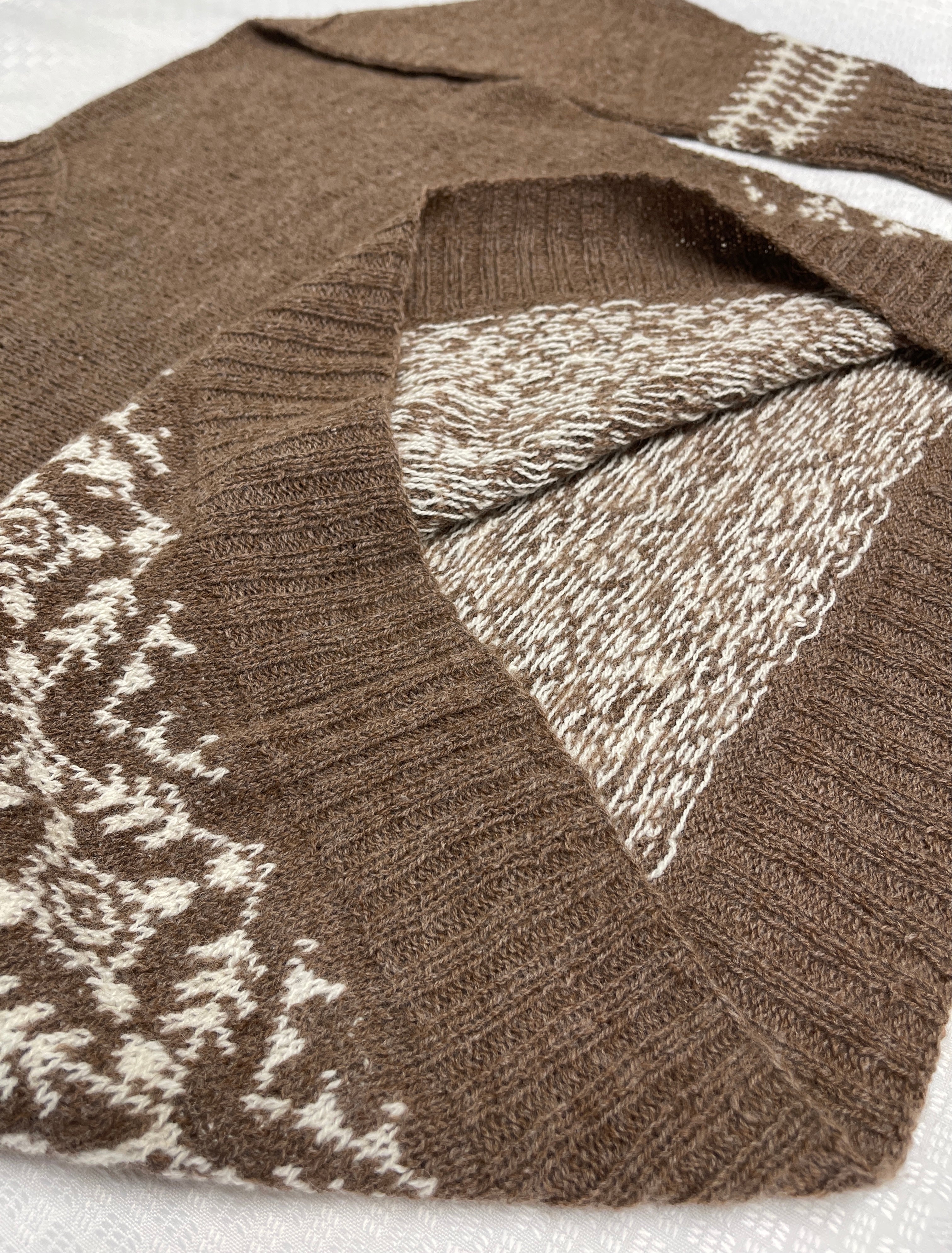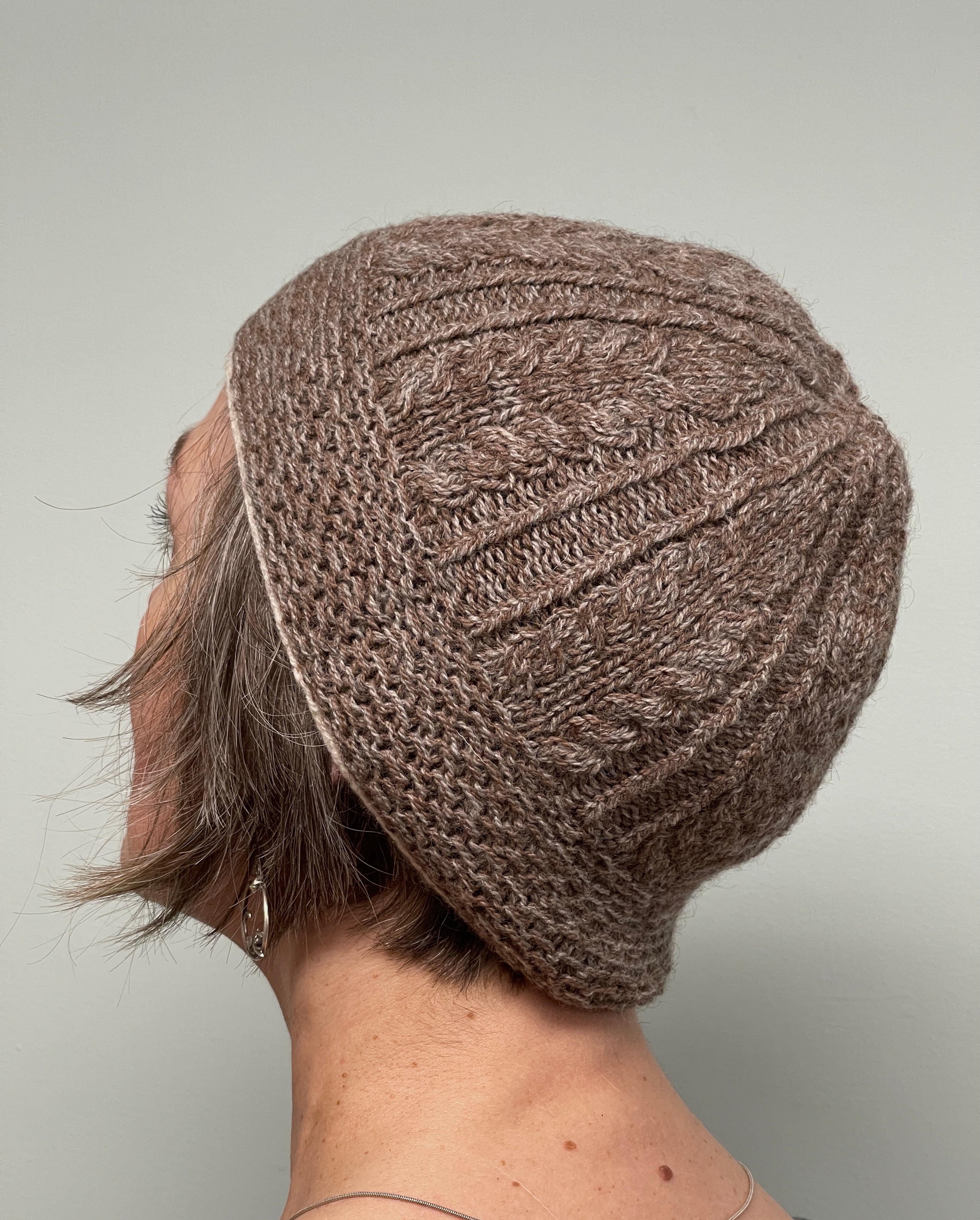 VT Baby Alpaca/Merino Wool Yarn
Sale price

$45.00
Regular price
(/)
2-ply "Baby" 330 yds/2oz. Combed

50% Vermont Wayfarer Farm Baby Alpaca/ 50% Mountain Merino® Wool
The baby alpaca for this program comes from local Fayston Vermont based Wayfarer Farm and combines with merino wool from Mountain Meadow Wool. Both are family owned businesses and the quality of this yarn excellent.
Initial handknitting tests of this yarn confirmed that this is suitable for hand knitting.
Fabulous tensile strength with great elasticity (maintains structure when stretched)

In needle sizes 1 - 3 it knits pretty opaque so it's a great candidate for socks, hats, gloves

In needle sizes 4 - 6 it knits up more translucent but holds it's shape well and would be great for all season lightweight sweaters

Good size for stranded colorwork such as Fairisle patterns.
After washing and blocking it was found that the number of rows per inch will increase a bit. The stitches per inch remain essentially the same as before washing. So , we found that washing tightens up the stitch tension vertically more than horizontally. Stockinette stitch was used for the test samples.
At this time we have Mocha Rose Grey and Grey Fusion colors in stock. These are not "dyed", this is the natural color of the alpaca.
Photos include examples of this yarn knit in a sweater (Mocha Rose Grey with Ivory) and a hat (Mocha Rose Grey with Grey Fusion).
| | | |
| --- | --- | --- |
| Vermont Alpaca Project | | |
| 1.74 oz/50g; 330 yds/300m | | |
| Super Fine, two-ply | | |
| 50% Vermont Alpaca/ 50% Merino | | |
| | | |
| ABBREVIATIONS | | |
| st/s Stitch/stitches (Horizontal) | | |
| row/s Rows (Vertical) | | |
| St st Stocking stitch | | |
| mm Millimeter | | |
| | | |
| TENSION/GAUGE | | |
| Stocking Stitch over 4"/10cm | | |
| To save time, take time to check gauge | | |
| | | |
| Single Strand | | |
| Needle Size | Stitches | Rows |
| US1&2 (2.25/2.74mm) | 32sts | 42 r |
| US 3 (3.25mm) | 30sts | 38 r |
| US 4 (3.5mm) | 28sts | 36r |
| US 5 (3.75mm) | 25sts | 32r |
| US 6 (4mm) | 24sts | 32r |
| | | |
| Double Strand | | |
| Needle Size | Stitches | Rows |
| US 4 & 5 (3.5mm) | 23sts | 31r |
| US 6 (4mm) | 22sts | 30r |
| US 7 (4.5mm) | 20sts | 26r |
| US 8 (5mm) | 19sts | 22r |
| US 9 (5.5mm) | 17sts | 22r |
| | | |
| Triple Strand | | |
| Needle Size | Stitches | Rows |
| US 9 (5.5mm) | 16sts | 20r |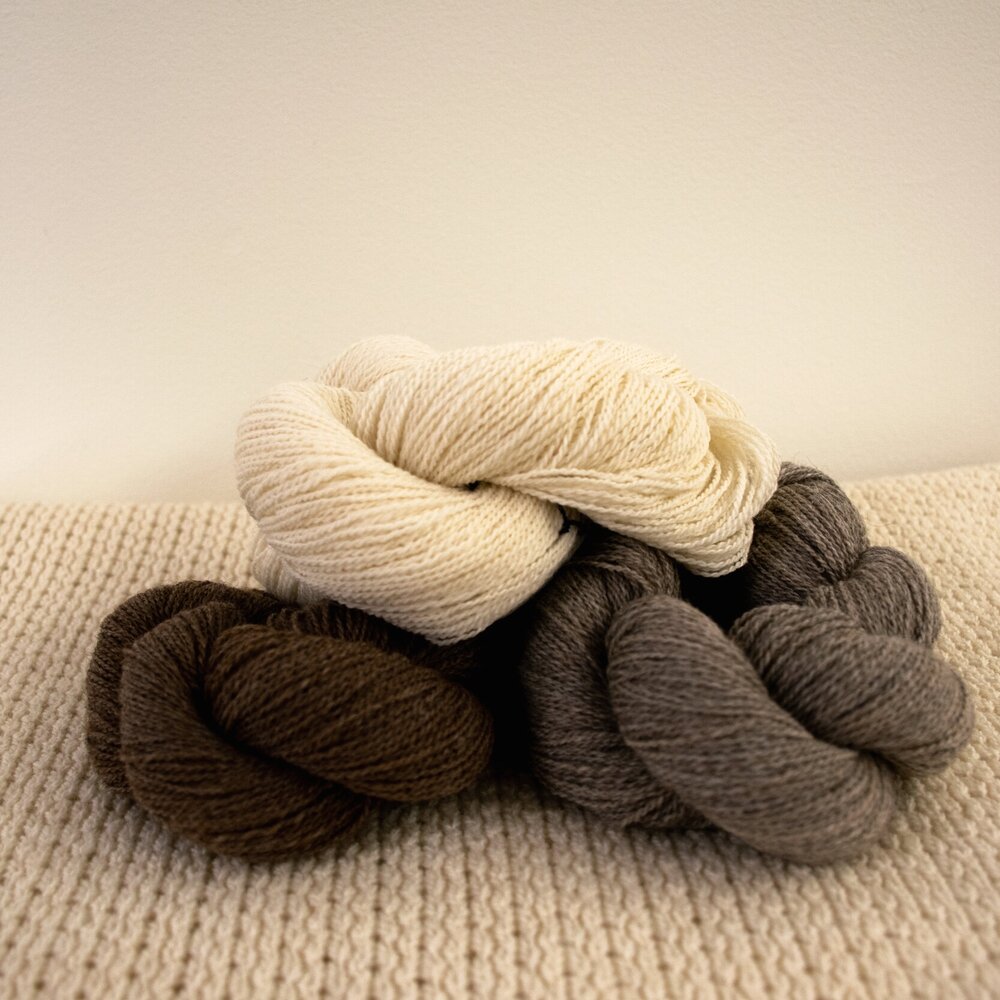 VT Baby Alpaca/Merino Wool Yarn
Sale price

$45.00
Regular price
Choose options